YOC Impact
Youth on Course Members and Global Ambassador Jennifer Kupcho representing the United States at the Solheim Cup and PING Junior Solheim Cup
September 14, 2023 / by YOC Author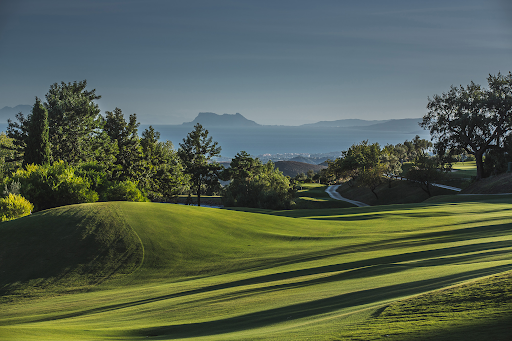 7 of the 12 promising junior golfers invited to represent the United States at the PING Junior Solheim Cup this year in Spain are members of Youth on Course:
Anna Song (Los Angeles, CA)
Asterisk Talley (Chowchilla, CA)
Elizabeth Rudisill (Charlotte, NC)
Irene Kim (Woodstock, MD)
Jasmine Koo (Cerritos, CA)
Leigh Chien (Irvine, CA)
Yana Wilson (Henderson, NV)
This biennial event occupies a well-deserved place among the best junior sports competitions in the world. The aim of the PING Junior Solheim Cup is to give junior golfers from both sides of the Atlantic the opportunity to gain international match play experience as well as the chance to meet, learn and be inspired by the professional players playing in The Solheim Cup.
One of those professional players on Team USA is Youth on Course Global Ambassador, Jennifer Kupcho.
"Growing up, it was important to my family to be able to find affordable courses where we could play together, and a program like Youth on Course is truly life changing for families in similar situations. I'm proud to represent Youth on Course and hope to spread awareness of this amazing program to help benefit more kids like me."
This will be the first time that Youth on Course will be represented at both the Solheim Cup and Solheim Cup Junior.
The captain of the 2023 Junior Solheim Cup team is Amy Alcott, World Golf and LPGA Hall of Fame member and supporter of Youth on Course.
"I am incredibly proud to be the captain of the Junior Solheim Cup team this year and have a front row seat to witness these young athletes compete on a global stage. Competing at this level requires a lot of hard work and dedication from these girls and their families. The access to golf that Youth on Course provides has been critical to their success."
The Junior Solheim Cup will be played September 17-19, while the Solheim Cup will be directly following on September 22-24, both in Andalucia, Spain.
The core purpose of Youth on Course is to provide youth with access to life-changing opportunities through golf and is a 501(c)3 non-profit organization. Youth on Course members have access to rounds of golf for $5 or less at courses throughout the United States, Canada and Australia as well as opportunities to succeed through our Careers on Course, leadership and scholarship programs.