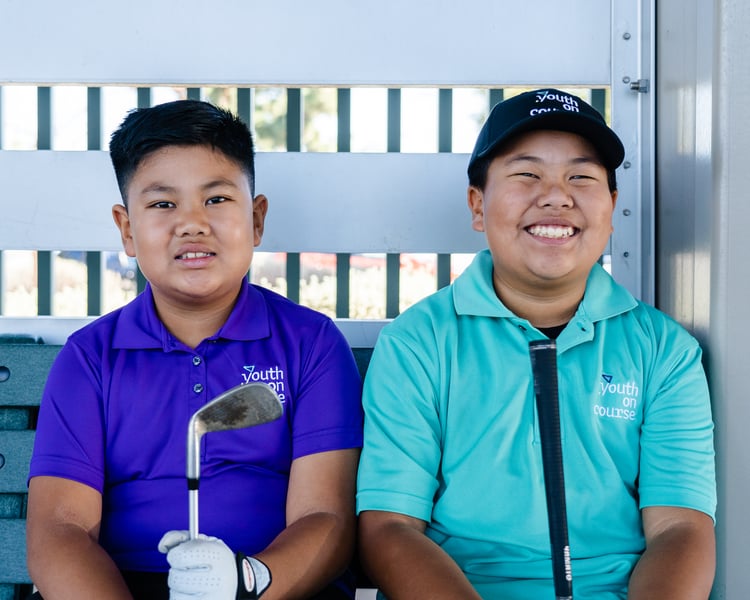 The most valuable membership in golf
Whether they are just starting out or have aspirations to play competitively, our members experience the unique lessons that happen on the golf course — without breaking the bank.
In addition to accessing rounds of golf for $5 or less at thousands of golf courses, a Youth on Course membership comes with lots of other great benefits.
Member benefits
Young people ages 18 and under are eligible to join Youth on Course and receive access to benefits aimed at helping them thrive on and off the course, including:

Rounds of golf for $5 or less at nearly 2,000 (and counting!) courses

Membership in your local golf association and an official handicap

A free subscription to NBC GolfPass Video (a $49 value)

Career readiness, leadership and scholarship opportunities
Opportunities to learn and grow
Youth on Course is dedicated to improving the lives of young golfers and setting them up for a lifetime of success on and off the course. That's why a membership offers much more than just affordable access to rounds of golf. You'll have opportunities to succeed through resources like our career readiness, leadership and scholarship programs.
Careers on Course
Careers on Course

Scholarships

Leadership Council

Alumni Program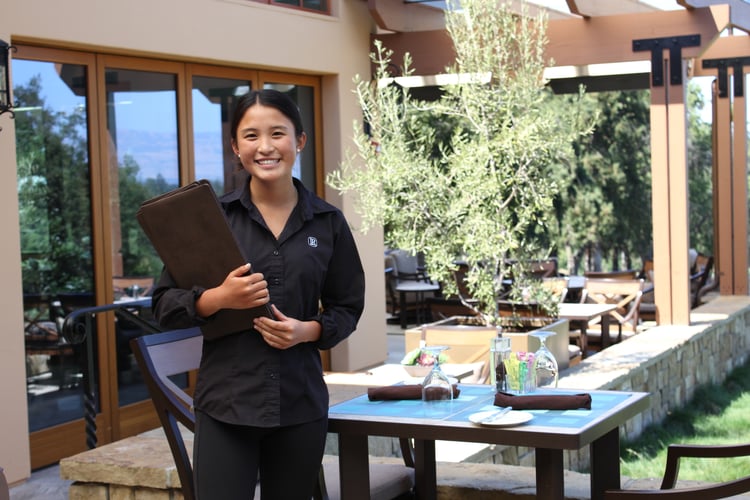 Careers on Course
Opportunities to work in a golf shop, be trained and work as a caddie, join the outside services team, work in food and beverage/catering, membership, marketing and more.
We pair participants with the right opportunity based on individual skills and interests.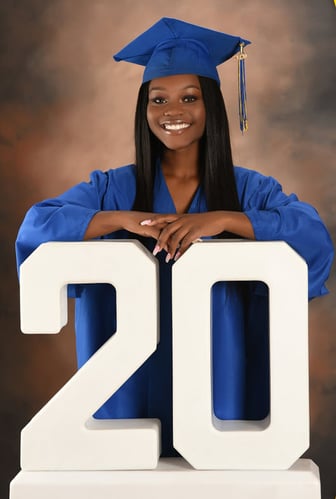 Scholarships
Our scholarship program gives high school seniors the chance to continue their success off the golf course.
Since the inception of our scholarship program in 2008, we've had the honor of awarding over $2.6 million to 300 outstanding high school seniors to support their pursuit of higher education.
Learn more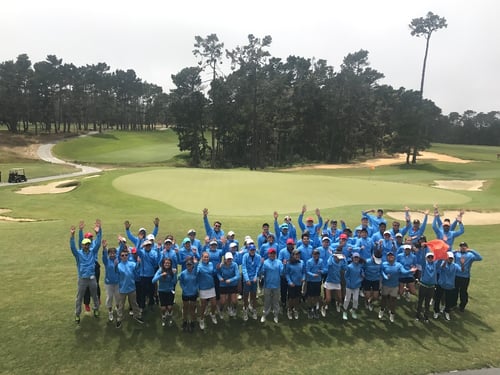 Leadership Council
Join our leadership council, a group of highly motivated members who work together to increase YOC's impact across the country.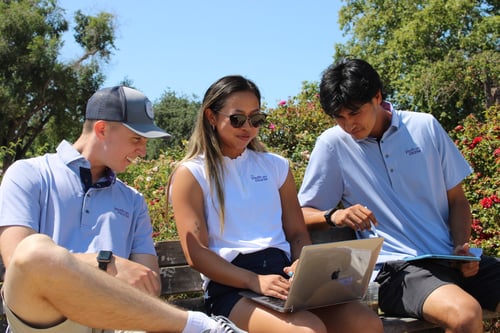 Alumni Program
At the age of 19, members gain access to the Youth on Course Alumni network that offers social and professional events and a platform to search for internships and career opportunities.
Learn more
What our members and their families are saying
"The experiences and opportunities Youth on Course opened up to me have made me into the person that I am today."
Meagan McEnery, YOC alumni
Read More
"Having Youth on Course was like a pressure valve release for our family. It meant a lot to know this program was there for us, and we could play a lot, and it would be affordable."
Felicia Janecek, Youth on Course parent
Read More
"Memories like going to the course after school and playing until it was dark, or the maturity gained from getting dropped off at the course to play with a couple of random people 3 times my age and carrying a conversation with them for 4+ hours, contributed to the person I am today. I was provided with a love of the game that will last a lifetime thanks to Youth on Course."
Jack Deaner, YOC alumni
"Youth on Course opened up my eyes to a side of golf, beyond the course, that I didn't even know existed. It is because of this that I've been blessed with many opportunities and made connections with individuals that other kids my age, in general, would dream to have connections with."
Jaylyn Robinson, YOC Alumni
Membership FAQs
How long does a Youth on Course membership last?

YOC membership is typically annual, with renewal taking place 365 days from the first day of membership or the previous renewal date. In some parts of the country, YOC membership lasts through the end of the calendar year.

How much does a Youth on Course membership cost?

Membership costs vary, but generally range between $5 to $65 annually. Prices are set by the Allied Golf Associations we partner with in each region.

Curious to see the price in your region? Within the first step of the registration process, you can enter your zip code to view the annual membership fee before signing up.

How old do you have to be to join Youth on Course?

Juniors are eligible to join Youth on Course until their 19th birthday.

How can I find participating courses that offer YOC member rates?

For the full map of YOC courses and their availability, you can start your search by clicking here.

Does Youth on Course offer financial assistance for membership?

We know firsthand that cost may be a barrier for some families interested in participating in this sport. To apply for financial assistance, please click here.

Once complete, a member of your local golf association will reach out with any questions (or to simply approve the request by sending you a discount code).

What if there are no participating YOC courses in my area?

You are our best ambassadors. If there is a course in your area that isn't yet participating, feel free to lead them to the section of our website for prospective Course Partners so they can learn more about the YOC community. You can also send course leads to us by email at contact@youthoncourse.org, so we can reach out to them directly.