Member Stories
#YOCMonth | T.J. Rodriguez
July 26, 2023 / by Shelley Cain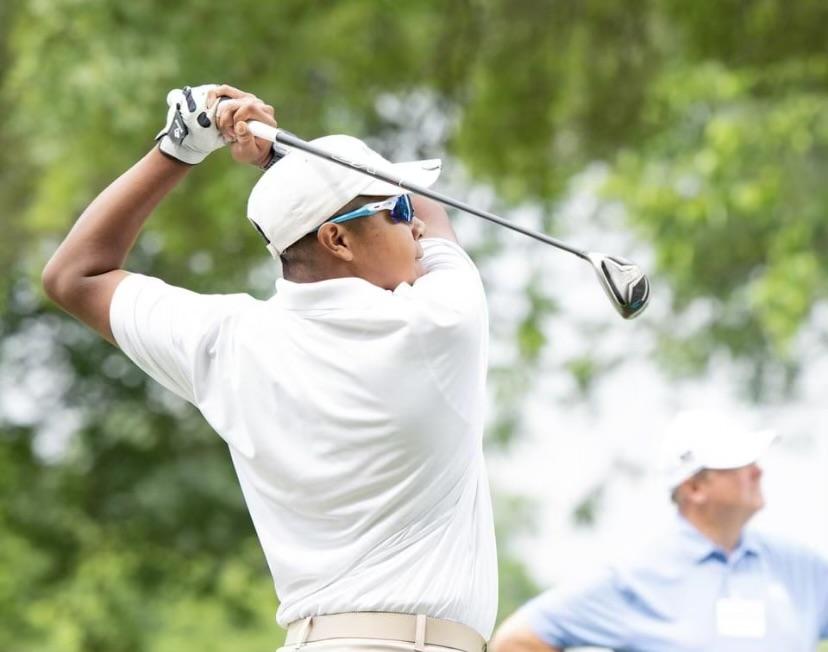 YOC Stories:
Youth on Course Leadership council Member,
T.J. Rodriguez
The game of golf has a special place in my heart because of the countless opportunities and experiences the sport provides; however, I would have never had experienced any of these opportunities if it was not for the intervention of Mrs. Jacque Hogan. It was the spring of 2015 when the baseball season ended for me, but I felt I was called for another sport. This is when my mind landed on the game of golf and I made the ultimate decision to confront my parents about my decision in which they shared an unwavering support for my choice. However, the only issue that had to be resolved was where do I start?
All of the summer camps in our area were full of participants and I could not find a spot anywhere for a beginner golfer to learn the basic fundamentals of the sport. Fortunately, my mother, being a hairstylist, had Ben Hogan's niece as her client. When my mother told Mrs. Jacque Hogan that I wanted to play golf, she immediately stopped what she was doing and called the pro shop at Colonial Country Club in order to add me to the roster of their summer camp. I was at a loss for words when my mother told me the wonderful blessing that had occurred, and my parents bought my first ever golf clubs later that day at Golfsmith, which is now known as Golf Galaxy. When the week finally came for the summer camp, I could not contain my enthusiasm and excitement. Once the camp began, I instantly fell in love with the sport and would wake up eagerly knowing the coach would introduce me to new golf skills. The week flew by fast, but I was blessed to attend another camp at Colonial Country Club that same summer and received the award for "Most Improved." During this time, my family discovered The First Tee of Fort Worth, where I was able to continue my passion for the game at an affordable price and continue to improve my golf skills. Youth On Course has also played a critical part in my golf career when I became a member in 2021.
That was the year where I began to travel across the state of Texas to play in a variety of different golf tournaments. With Youth On Course, I was able to use my membership to play a practice round the day before my tournament. I have been fortunate to have been invited to participate in the Colonial Junior Invitational two times. My first experience was in 2019 and just recently in May 2023. What makes Colonial's 2023 tournament sentimental and meaningful to me is because I was one of the golfers on The Hogan Team. In addition to this, I won the golf tournament as the Overall Champion in an intense round followed by an immediate playoff. My opponent and I tied the three holes of the Horrible Horseshoe with the exact same score and the closest to the pin playoff commenced on hole 4. Hole 4 is a straight but long par 3 that played 218 yards, my opponent went first and his shot landed left of the green and rolled off. When it was my turn, my shot was perfectly in line with the pin with the officials saying my ball stopped 15 feet behind the pin. I was beyond excited at my hard-earned victory and felt a sense of poetic Divine Providence from God. I am forever thankful for the intervention of Mrs. Jacque Hogan, because without her I would have never continued my passion for golf, building lifelong friendships, or opportunities to travel the state and country.