Member Stories
#YOCMonth | Xander Sehgal
July 14, 2023 / by Shelley Cain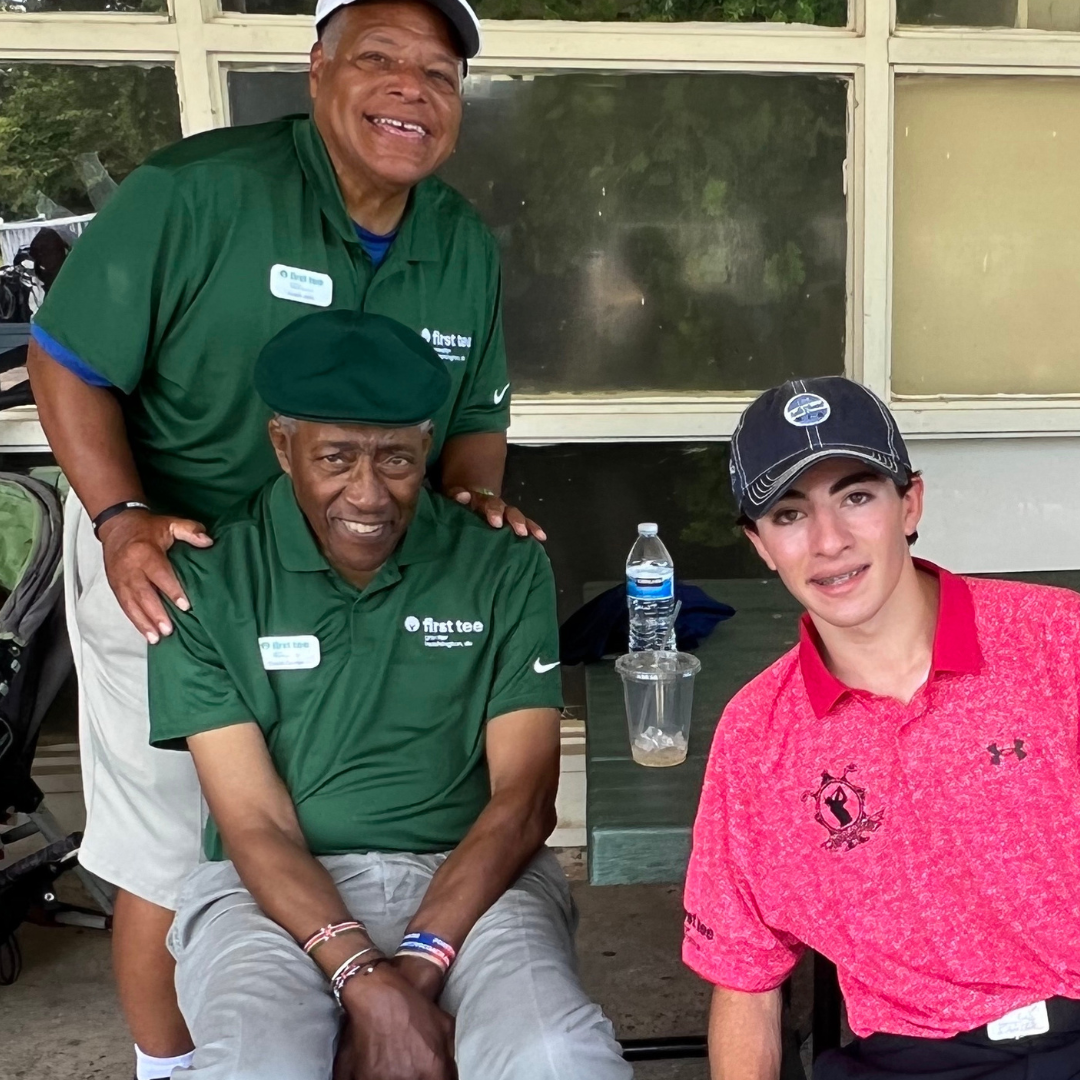 YOC Stories:
Youth on Course Leadership Council Member,
Xander Sehgal
Golf has had a profound impact on various aspects of my life, particularly in shaping my mindset. The game of golf demands patience and discipline, teaching me to remain calm even in challenging situations. These qualities have permeated into other areas of my life, such as school. For instance, when faced with disappointing test results or setbacks, I have learned to approach them with the same perspective as a bad golf shot. Rather than dwelling on past mistakes, I have developed the ability to swiftly move forward and focus on the next opportunity. It is through these seemingly small adaptations that the positive influence of golf becomes evident, highlighting how its principles can seamlessly transfer to other aspects of life.
My introduction to golf began at the University of Maryland Golf Course, where I participated in a golf camp at the age of six. Although it involved hitting exercise balls with baseball bats rather than traditional golfing, I immediately fell in love with the experience of being on the course. It became clear to me that golf was a game that I genuinely enjoyed and wanted to pursue further. Recognizing my passion, my father enrolled me in First Tee, an organization dedicated to promoting golf among young players. Shortly thereafter, I started competing in junior golf tournaments, which led me to discover Youth on Course — an organization that shares similar values with First Tee. Seeing the immense potential for growth as both a golfer and an individual through Youth on Course, my father saw this as an incredible opportunity for me. The benefits have been substantial, providing me with increased opportunities to prepare for tournaments and play golf. With this access to golf courses of all types, it opened up a whole new world for me. I was able to develop new friendships, make professional connections, and pursue job opportunities as a golf caddy. Through Youth on Course, I also have had the privilege of playing prestigious courses in Maryland and Virginia that would typically cost around $100 per round, yet I have been able to enjoy these courses for a mere $5 or even less.
One person who had a profound impact on my golfing journey was Coach Nelson, one of my First Tee coaches who was an active and enthusiastic golfer in his 80s. Coach Nelson was not only incredibly cool but also truly inspiring. During my younger years, I often struggled with managing my emotions when faced with bad shots. However, Coach Nelson played a pivotal role in helping me overcome this challenge. He guided me in moving past those disappointing moments and shifting my focus towards the next shot. It was a crucial aspect that was hindering my performance in tournaments. Sadly, Coach Nelson passed away several years ago, but his influence on my golfing career remains immeasurable. I attribute a significant portion of my success to his invaluable teachings and will forever be grateful for the impact he had on my development as a golfer.