YOC Alumni
The Birdie Spotlight
September 8, 2023 / by Moe Melhart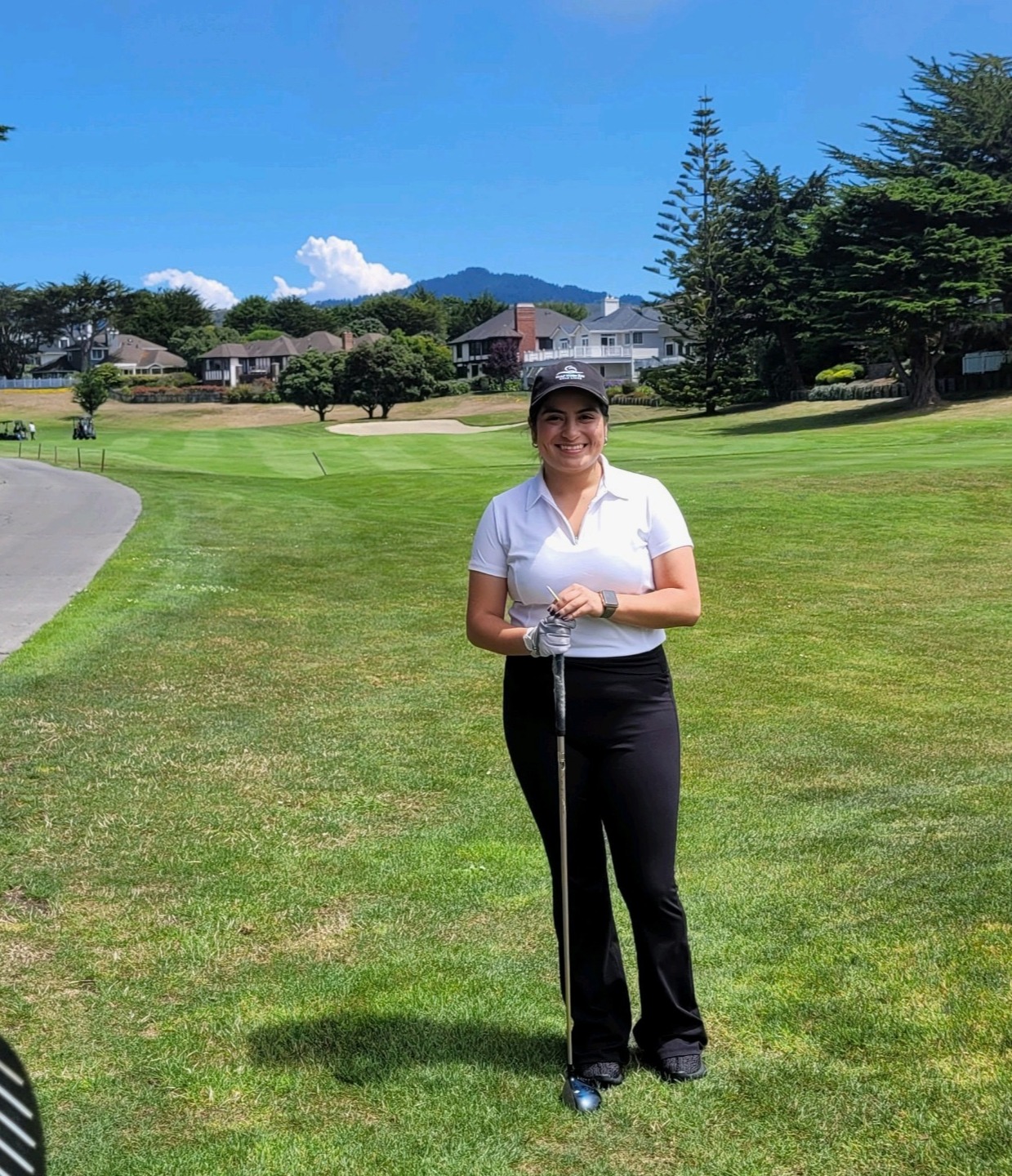 We sat down with YOC Alumni and Cal Berkeley pre-med student Michelle Hernandez and asked her about the impact Youth on Course had on her life and her hopes to inspire other Latina and other first generation women to pursue their dreams.
Q. How did you get involved with Youth on Course and what was your experience like?
A: YOC was first introduced to me by the Boys and Girls Club of the Coastside where I was learning golf in an after school program for middle school girls. After long weeks and days at school, oftentimes I felt overwhelmed with academics and used golf as one of my outlets to de-stress. Having one of the most beautiful golf links on the California coast, Half Moon Bay Golf Links just walking distance from my home made it easy for me to play a few holes after school with friends.
Coming from a low income family, YOC was able to provide that space for me and my friends to enjoy the game of golf without having to worry about financial issues. Overall growing up golf was essential to me both recreationally and professionally and I have met some of my best friends and mentors through the amazing game of golf.
Q. Where are you now, what are you doing and how has did your time as a YOC member impacted your life off the course?
A. Currently I am a third year student at the University of California Berkeley studying Integrative Biology with an emphasis in Human Biology and minoring in Spanish Linguistics. Apart from being a pre-med student full time for most of the year, In the summers I go back to work as a Youth Development Professional at the Boys and Girls Club of the Coastside where I was once a member. Once a week in the summers, I also teach teen girls golf and mentor them not only as a golfer but as an alumni from the coast.
My time as a YOC member has really shown me what it means to be a strong woman. In my golf program, oftentimes we would have older women from the coast come out and lead us through a scramble with a few girls. On these afternoons I was inspired after hearing stories from all these ladies really getting to know some strong women in our community. Through these scramble nights I was able to find some of my greatest mentors who I am still in close contact with today. Hearing how these women used golf not only as a sport but to build themselves professionally has been one of my key takeaways. In a sport consisting mostly of men, it was empowering seeing all these successful women come out and share their stories with us over a game of golf.
Q. What do you hope to do with your future and what are your next steps?
A. In my future I hope to eventually go to medical school and become a Pediatrician. One day as a doctor I hope to help inspire other young latina and first generation women to pursue their dreams and at the same time be able to serve my community.
After graduating college my next steps would be to continue furthering my education either with a Post-Bacc program or a Masters degree and work in a clinical setting before applying to medical school. In the future I also hope to keep golf close to me whether it be using it professionally as a tool to build my network, or just to have a little fun once in a while with my friends. I know golf will continue to play a key role in my life.