Donor Events
The Popular YOC Online Auction is Launching with Exclusive Golf Experiences
November 13, 2022 / by Shelley Cain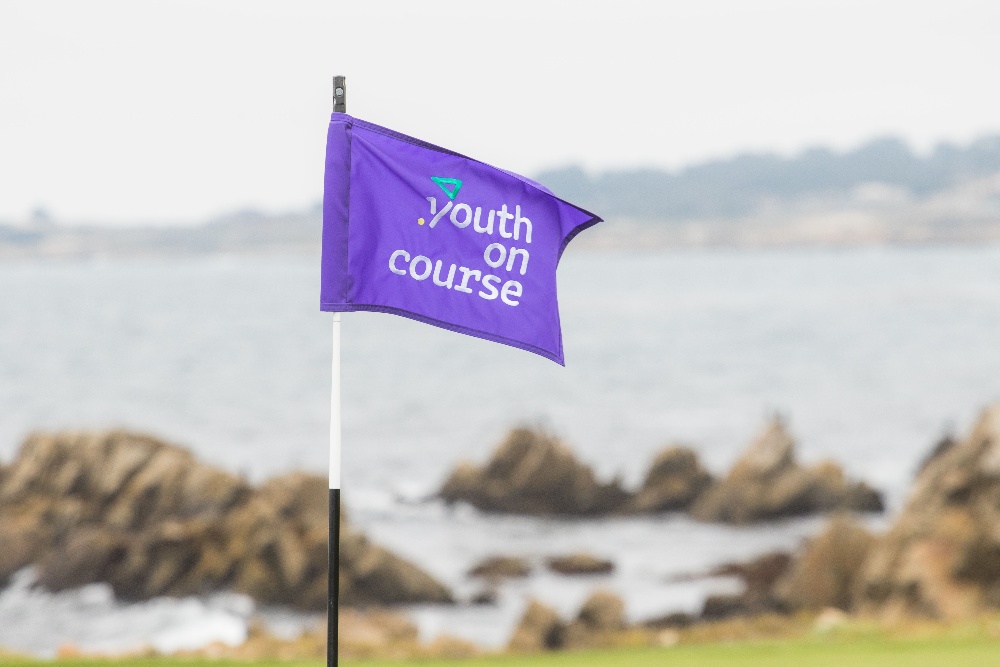 Auction Items Range from Bucket-List Courses to Pro Sports Tickets to Family Trip Packages
(PEBBLE BEACH, Calif.) – Youth on Course – the non-profit organization dedicated to opening doors of opportunity to young people and transforming their lives on and off the golf course – will open its annual online auction November 13-16, with all proceeds supporting youth golfers across the country through the organization's charitable initiatives.
Supporters can bid on once-in-a-lifetime experiences, including rounds at recent U.S. Open host sites The Country Club and Winged Foot Golf Club. Other bucket-list golf destinations include Crystal Downs Country Club, Sleepy Hollow Country Club and Atlanta Athletic Club, in addition to travel packages with multiple rounds in destination locations such as Tahoe and Scottsdale. The auction also offers a one-year private golf club network membership, getaway packages and other family-friendly events like a VIP experience at a Golden State Warriors game.
"Youth on Course is all about providing access to opportunities for kids through golf," says Jeff Clark, Youth on Course Chief Development Officer. "Our online auction provides access to incredible golf and experiential opportunities for our loyal supporters. Our generous bidders get to do something good, and do something FOR good at the same time. Access for Access."
Operating across North America, Youth on Course has more than 140,000 active members. Since 2006, juniors have played more than two million subsidized rounds of golf while the organization has helped generate more than $8 million in tee-time revenue reimbursed back to individual golf courses. In addition to subsidized rounds, Youth on Course puts its members' lives on a different trajectory by providing off-course growth and learning experiences including paid internships, a caddie program, and nationwide scholarships, with more than 300 students awarded with college scholarships to date totaling more than $2 million awarded through the scholarship program.
Kids and teens ages 6-18 interested in joining can sign up for a Youth on Course membership here. Golf courses interested in learning more and joining Youth on Course's family of course partners can visit www.youthoncourse.org/courses.
YouthonCourse.org | Facebook | Instagram | LinkedIn | Twitter
More information: 831.625.4653
About Youth on Course
The core purpose of Youth on Course is to provide youth with access to life-changing opportunities through golf. More than 140,000 members play nearly 2,000 golf courses for $5 or less, benefit from career opportunities through the caddie and internship program and receive college scholarships. Headquartered in Monterey, California, Youth on Course is a 501(c)3 organization that began as the charitable arm of the Northern California Golf Association. Since 2006, over two million subsidized rounds have been played by Youth on Course members and more than $2 million has been awarded in college scholarships. Across North America, Youth on Course serves all of the United States of America and parts of Canada.