YOC Ambassadors
"Just a regular dude who loves golf" - YOC Ambassador, Roger Steele
June 1, 2022 / by Shelley Cain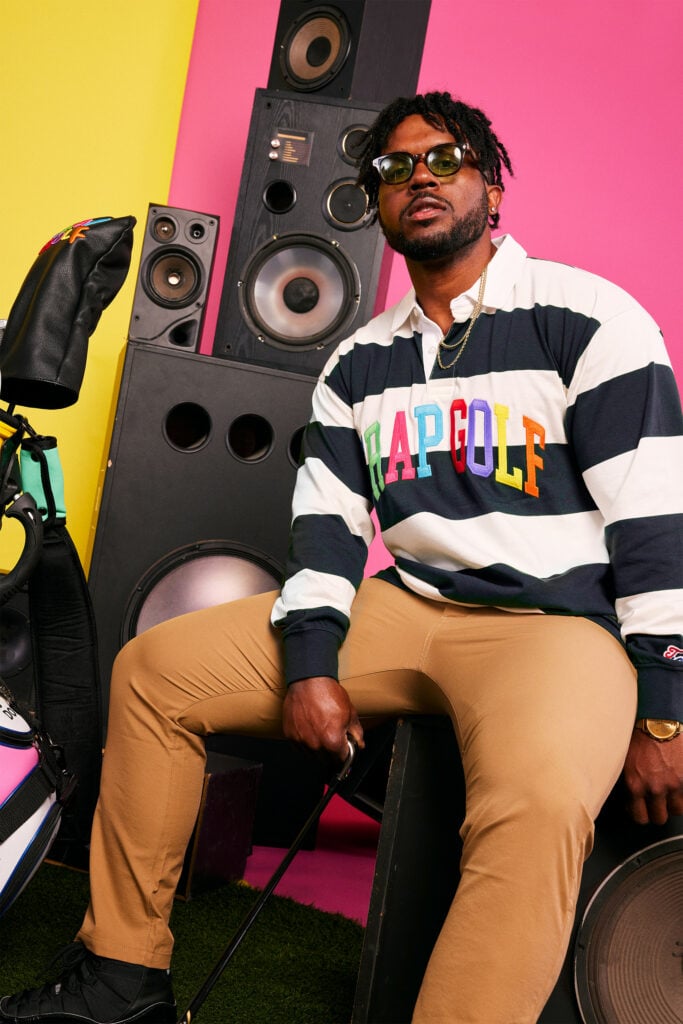 I'm just a regular dude who loves golf. That shouldn't be anything special, anything extraordinary.
I just love the game, flat out, and have a lot of respect for the doors that the game can open up. But, sometimes, you have to kick those doors down yourself and then hold them open for the people who come after you.
There have always been barriers to being embraced by the game when you don't look like everyone in the country club locker rooms. But the ball doesn't know what color you are.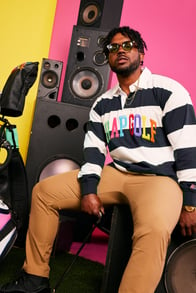 Golf didn't really grab me as a kid, because I didn't have a lot of peers out there with me. My dad encouraged playing golf because it was a big part of his life, and for me it was a way to spend time with him. I grew up playing at this little muni on the west side of Chicago, Columbus Park. It's a course with nine holes and about seven trees, where no putt breaks more than a cup outside of the hole. My dad used to bring me out there to play with his friends, and it was fun but my eyes weren't really opened to the game just yet. I still wanted to play basketball instead.
I didn't touch a golf club from the time I left high school until seven years later. It really took getting away, going to college and working out in the real world for a few years for me to come back. Golf just didn't fit in with who I thought I wanted to be, and there wasn't a way to introduce my friends to the game the way it had been introduced to me.
I talk a lot about being authentic to yourself, and that's something I truly believe in. A couple of years into working as an engineer, I realized it wasn't what I wanted to do or who I wanted to be. The only things I really enjoyed were the days we got off to play golf for client outings. It was time for a big change. I loved being a storyteller, so I got a camera and learned some editing skills. I moved halfway across the country to Los Angeles.
And I brought pretty much nothing but my golf clubs.
Like I said, I'm just a regular dude who loves golf.
Golf was an avenue to meet new people, to find a network and a community in a new place.
Just as importantly, golf gave me an avenue to work on myself. My affinity for the game is a kind of metaphor for my own self-improvement. When I'm working on my game, I'm working on myself, getting better as a person. I'm constantly learning, piecing things together.
Golf can teach you so much about yourself and the people around you. That's why it's not only important, it's necessary to be authentically yourself on the golf course. Not only for you, but for everyone who comes behind you.
If I don't show the golf world who I am, how will it know who it needs to accept? We've got to pave the way for the next generation, we've got to show up and be ourselves so that the kids coming behind us can be comfortable coming into the sport.
Golf is a place where all of us regular dudes can meet and speak a common language. If we're going to bring this game to new heights, we need new minds to come in and add their own flavor to the game.
That's why I believe in what Youth on Course is doing. So much so that I put my body on the line last year during the 100 Hole Hike. I played golf from the crack of dawn until sunset with three of my friends walking over 30 miles to raise money and awareness for this organization. And I'm doing it all over again this year.
The ability to give kids access to the game is invaluable. Columbus Park, that little muni with nine holes and the seven trees I grew up on? It's $25 to play. Asking a kid to pay that is an enormous barrier to getting them out there again and again. Just going to the driving range is fun, but you can't fall in love with the game there like you can out on the course.
If you can get clubs in a kid's hand, and a chance to play almost anywhere for $5, then you're giving them that chance to discover everything golf offers. Life skills, networking, family bonding and new friends. More than that, YOC takes it a step further by providing scholarships and career opportunities for people who never thought that those doors would be opened for them.
If we can all be intentional about making golf more inclusive, more accessible, then we can empower these kids to shape the game in a way that benefits everyone. With everyone on board, the future of golf looks a lot better for all of us.
If you want to join me in giving kids more opportunities to benefit from this great game, sign up to take on the 100 Hole Hike yourself. You don't have to walk 30 miles like I did but every hole you play will give more kids access to do the same. Check it out here.