YOC Alumni
YOC Alumni Spotlight - Adrian Sahagun
January 19, 2023 / by Shelley Cain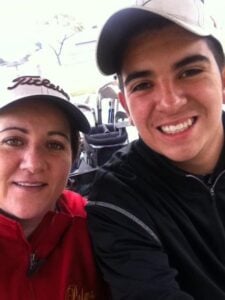 With clubs in hand, then 10 year old Adrian Sahagun asked himself one question, "Ok, I have these clubs, now how do I get out there?" It was then that he had his first experience with Youth on Course. Adrian, now a physical education teacher at Ruth Asawa San Francisco School of the Arts, reflects fondly of his time as a member. "I was able to get to so many different courses and the expense was no longer an issue, I would be out there all day playing." Adrian took to the game immediately and promptly joined his middle school and later his high school golf teams and played as much as he could.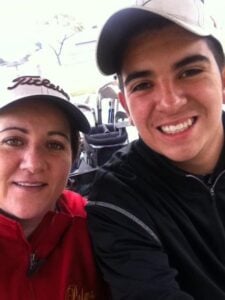 Growing up in Salinas California, Adrian took full advantage of playing as many of the YOC courses as he could and quickly realized something the game was beginning to teach him, perseverance. "Golf is hard, and being out there, it taught me to just keep going. It taught me the value and importance of integrity, there were a lot of times where I was headed out by myself and no one was with me, no one would know how I did but I always worked to stay honest and do the right thing, even though no one was around." It is this mindset and this approach to life that led Adrian to the classroom where he inspires his students to preserve and live with integrity in all they do.
Like many college students, Adrian found it challenging to find the time and the resources to continue to play golf while attending San Francisco State University, but that didn't deter him from finding a way to stay close to the game. "It was so expensive to play golf when I got to the city, I even got a job at a golf course so I could still be involved, but even then, it was hard to find the money to keep playing. Now that I have a job and time I have begun to play more consistently the last few years." When he isn't playing, he is working hard to find resources and opportunities for his students to get out on the links and learn to play. "I am starting a golf team so our students can compete for the first time on an actual team. Some have never played before and that is what it is all about."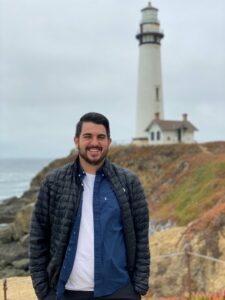 Adrian's passion for his students to be exposed to the game of golf is what continues to drive him. "I have had a few conversations where people are telling me to look for students that have golf experience and have an idea of what they are doing, but for me, that's not what it is about. If we have a program where the priority is simply exposure to the game of golf, then we are doing something right." Although Adrian is passionate about showing his students all he can about the game, finding equipment is proving to be a challenge. "Right now I am just trying to find clubs, anywhere I can so that we can get these students out there and try golf for the first time."
As he continues to inspire his students in the classroom and soon, on the links, he reflects on his time as a member and now this journey as a YOC Alum. "I think it is so important to continue to build community through golf, finding family, friends, classmates, work colleagues that might love this game and help them find a way out there to play. Even now when I go to the course and start playing, I meet new people that were once YOC members and it is an instant connection knowing that we both started this game through a program that gave us so much."
Interested in sharing your own YOC member journey?
Please contact moe@youthoncourse.org so we can hear from you!