Member Stories
"The Freedom of the Course" by YOC Member Diego Mantelli
March 13, 2023 / by Shelley Cain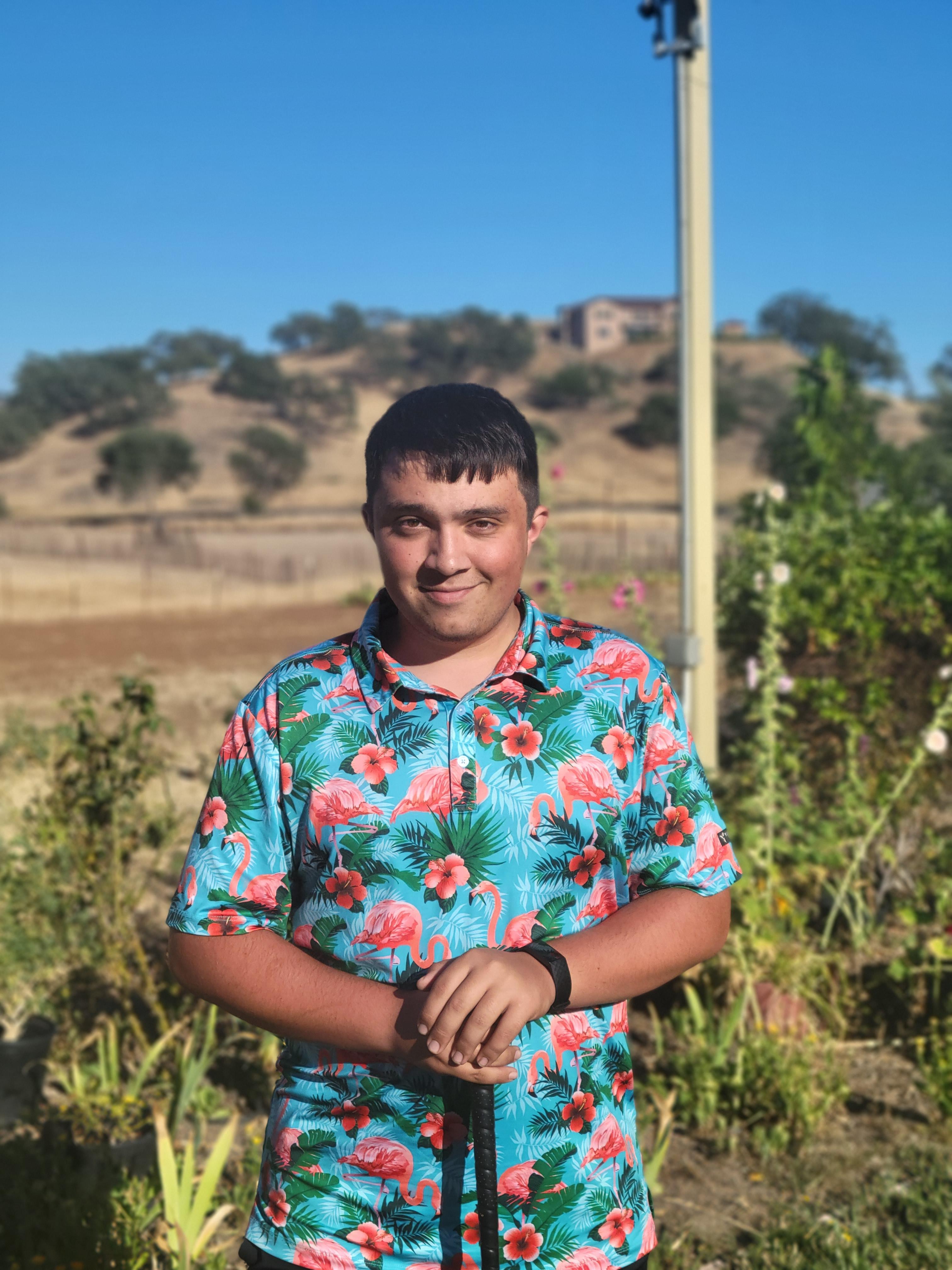 Throughout middle and high school I struggled to fit in.
I struggled to make friends, and because of that I stopped being myself and stopped wearing what I wanted to wear. I started wearing what everyone else wore just to fit in. This, of course, had a terrible effect on my mental health, as repressing who I was made it hard for me to make meaningful friendships. Fast forward to winter of my freshman year in high school. I had been playing golf on and off for the past couple years, but never really got into it because of the high cost to play a round of golf. A friend on the school golf team told me about Youth on Course. I signed up when I got home and started playing every other week or so after school before it got too dark. Once spring came around, I faced a conundrum; I had no polo shirts to wear while golfing. In the winter that wasn't really a problem because I could just wear a hoodie. It was quickly growing too warm and uncomfortable to golf in a hoodie.
So I decided to run to T.J. Maxx in search of a polo shirt that was cheap and decent looking. Of course, with my luck, there was only one type of polo shirt in my size: Flamingo. It went against everything I had done in the past 4 years to buy this shirt, a shirt that would make me stick out. Fears flew through my head as I thought about all the stares I would get in the pro shop, on the putting green, on the first tee. I was tempted to just walk out and golf in a hoodie for the rest of the year, but, being the lazy student that I was, I put the shirt in my cart and bought it. The next day, I showed up at my local course to play 9 holes in my new polo shirt. I was petrified of what others would think when they saw this neon green and pink shirt covered in flamingos as I walked into the pro shop to pay for my round. I walked in, paid, and walked out.
No one said anything.
I spent 20 minutes on the range dialing in my driver. No one said anything, or even looked at me funny. Uneasily, I walked up to the first tee, and proceeded to bomb my first drive 250 yards right down the middle. I proceeded to shoot my personal best, and the best part was no one said anything about my shirt. Heck, most people didn't even seem to notice my bright, pink bird covered shirt. Next time I played golf, I wore the shirt again, broke my personal record again, and no one said anything about my shirt.
Then it hit me, like a flock of flamingos. No one on that tiny executive course in the middle of nowhere cared what I was wearing.
I decided to test my hypothesis the following week at school. I wore my flamingo polo shirt, and, to my disbelief, no one made fun of me for my shirt. I even got some compliments. I was amazed.
For the previous 4 years, I wore monotone, nondescript clothing, to avoid being made fun of and to avoid being mocked for my wardrobe choices. Now, there I was, wearing a shirt that stuck out like a sore thumb, something that wouldn't look out of place on a beach in Malibu, and not being made fun of, but instead getting complements and making new friends over a flamingo shirt! After making this realization, I began expanding my collection, picking up brightly colored shirts at GoodWill or T.J. Maxx, even going to Homecoming in a flamingo tux.
In all honesty, there is one person/organization to thank, and it's YOC. Without Youth on Course, I never would have started playing so much golf, I never would have had to get that bright flamingo shirt, and most importantly, I would have never learned that no one cares what you wear, or how you look, as long as you are proud of what you wear. So thank you Youth on Course, for allowing me to embrace who I really am.
Become a member of the Youth on Course community today, and show up as your full authentic self to a YOC golf course near you.