Opportunities
Youth on Course Awards $315,000 in College Scholarships
July 31, 2017 / by Lindsey Novitzke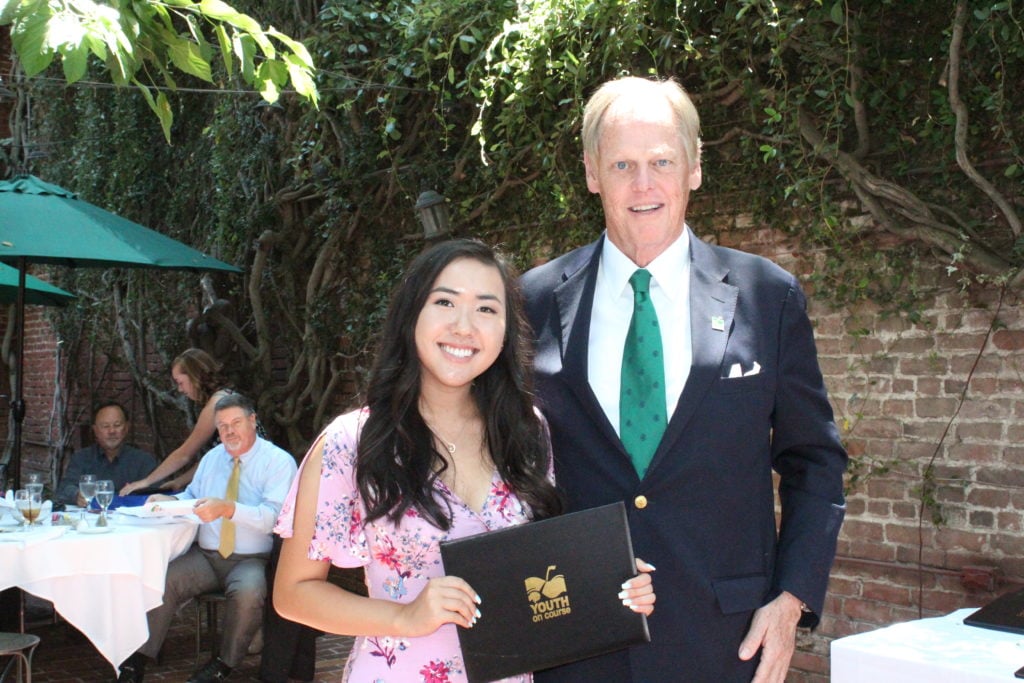 28 Outstanding Youth on Course Members Receive College Scholarships
On July 18th, 2017 more than 100 guests gathered in Sacramento to celebrate the accomplishments of this year's class of Youth on Course scholars.
Each Youth on Course scholarship recipient was selected out of a pool of more than 400 applicants. The candidates had to submit essays, letters of recommendation, and participate in formal interviews. 80 finalists were interviewed before the final selection of 28 scholars. Scholarship recipients are chosen based on both need an merit.
Of the 28 awardees, 8 will be the first in their family to attend college, six will play golf in college, and many represented their fellow students as class presidents. The average GPA for the award winners was 3.86. On average, award winners had been a part of Youth on Course for 4.5 years.
This was the 4th Annual Youth on Course Scholarship Luncheon. Two scholarship recipients who emulated the core purpose of Youth on Course spoke during the event. Allyson Chiu of San Jose began by telling her story of joining Youth on Course, falling in love with golf and ultimately starting an official girls' golf team at her high school. In the fall, Allyson will attend the University of Southern California to study Business and Film. She ultimately hopes to produce a film that brings awareness to the economic inequalities and social disparities in our country.
"At USC, I will be chasing my dreams of being a social entrepreneur and filmmaker," Allyson said. "USC costs around $70,000 per year to attend, but with the help of this scholarship, I can ease my parent's burden and lessen my student debt."
Next, Andres Herrera brother of award recipient Juan Herrera (San Jose) delivered a memorable and heartfelt speech. Juan was originally asked to speak, but he was accepted into a prestigious and intense summer program at San Jose State University. The Herrera family felt passionate about giving back to Youth on Course - so Andres offered to speak on his brother's behalf.
"The reason why my parents and I have decided to come out today and represent my brother is because we would like to give back as much as we can, because Youth on Course has changed our lives drastically," Andres stated.
Andres spoke about his family history, and the struggles they endured immigrating to the United States as refugees from Colombia. Andres and Juan were introduced to golf and things began to change for them.
"Surprisingly, things got better for our family when we both started playing golf," Andres said.
Andres and Juan both joined the Youth on Course Caddie Academy as a way to spend more time on the course and earn money for college.
"Youth on Course has allowed us to be involved in an environment full of opportunities for kids who want to strive for better things in life," Andres said. "Youth on Course has taught us many great things about life such as the value of money and how can we properly manage it, hard work, dedication, surrounding ourselves with people who motivate us, and having a passion for something that interests us."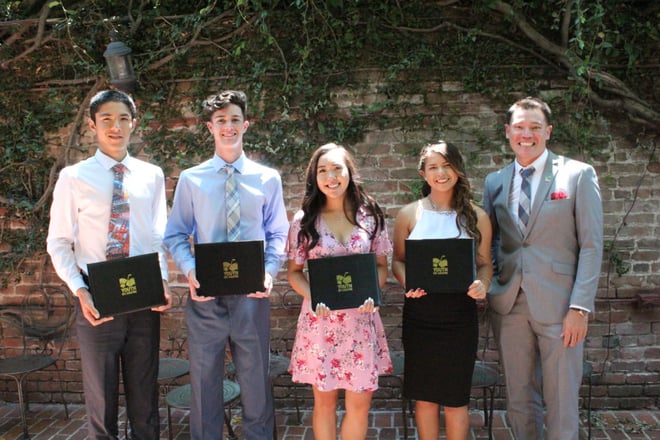 Following the speeches, each scholar was brought on stage to receive a certificate and a handshake from Board Chairman, Bill Hammonds. Just as everyone thought the event was winding down, the audience received a huge surprise with the announcement from Youth on Course Executive Director that thanks to a donation from Eric Rudney and Associates, each scholar would be leaving the event with a brand new laptop to get them started on their journey.
Since the inception of the scholarship program in 2008, Youth on Course has awarded more than $1,227,000 in college scholarships to deserving high school graduates. The retention rate for Youth on Course scholars - that have either graduated on time or are on track to graduate on time is currently 95%.