Member Stories
The golf ball doesn't care about skin color.
October 12, 2022 / by Shelley Cain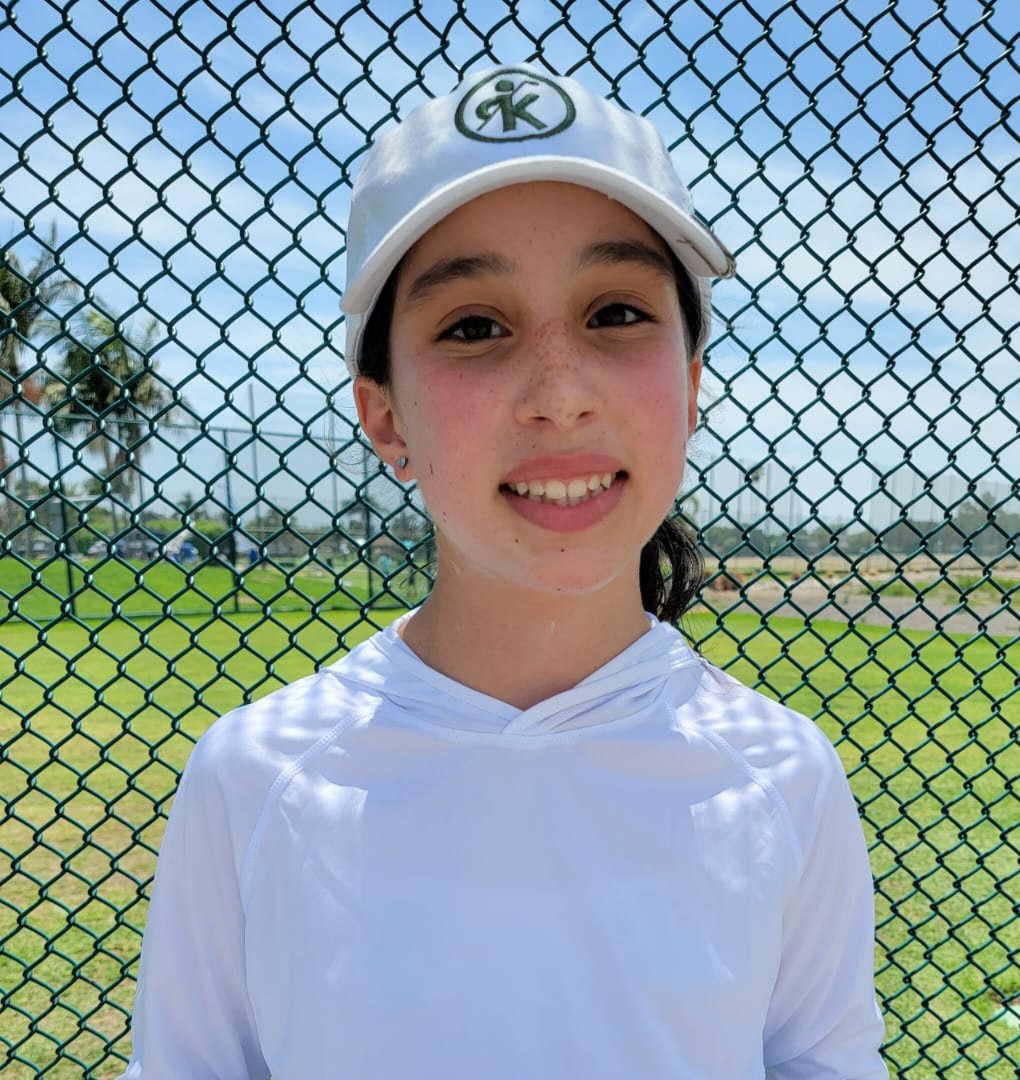 Celebrating National Hispanic Heritage Month
with YOC Member Ava Sanchez and YOC Ambassador Lizette Salas
Hi Lizette! My name is Ava Sanchez. I'm 13 years old, and I'm from San Diego, California. I am a Mexican American.
My grandmother was born and raised in Tijuana, Baja California, my grandfather was born and raised in Mazatlán, Sinaloa and even though my mom was born and raised in San Diego, I grew up with strong Mexican roots and traditions. We have extended family throughout Mexico and visit as often as possible. My first and primary language is Spanish. I'm proud of my Mexican heritage.
I've been following you since the first time I went to the KIA Classic at about seven years old, now the JTBC Classic. I work super hard at this sport and am playing local tournaments. Aside from golf, I have many interests such as archery, karate, cross country and am a 4.15 GPA student, but golf is my main sport. I always root for all the Hispanic players, because I feel I identify with each and every one of you. I am proud of every one of you. There are not many of us, but we're a small, fiery, and mighty group.
Did you face any hardships being a Hispanic American golfer, if so what were they and how did you overcome them?
(Lizette): I would say that at every stage of my career whether it was junior golf, amateur golf or professional, there was always this doubt (sometimes from my own community) about my ability to be successful based on my background. My parents made sure I knew as a young kid that I was different and I had to work harder than most to achieve my goals. It then became my goal to prove to those that the golf ball doesn't care about skin color. I surrounded myself with people who not only supported my golf but who also loved me for being me.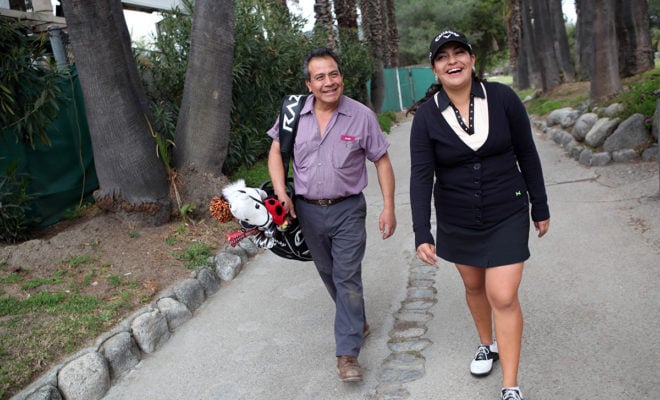 What do you look for in a mentor?
(Lizette): I look for someone who shares the same values as I do. Someone I can trust and confide in, someone who won't judge me for making mistakes but will also tell me the truth even if it hurts. A mentor for me makes them family.
USC is one of the top universities in the United States, how did you balance being a division one athlete with academics?
(Lizette): I will say that I didn't do it alone. It became more of a culture shock because being a D1 athlete is a full time job. With the help of my family and the USC athletic department, I was able to not only find my stride in the classroom which then helped not feel so overwhelmed once I stepped onto the golf course. Communication was extremely important to make sure everyone (professors & coaches) was on the same page.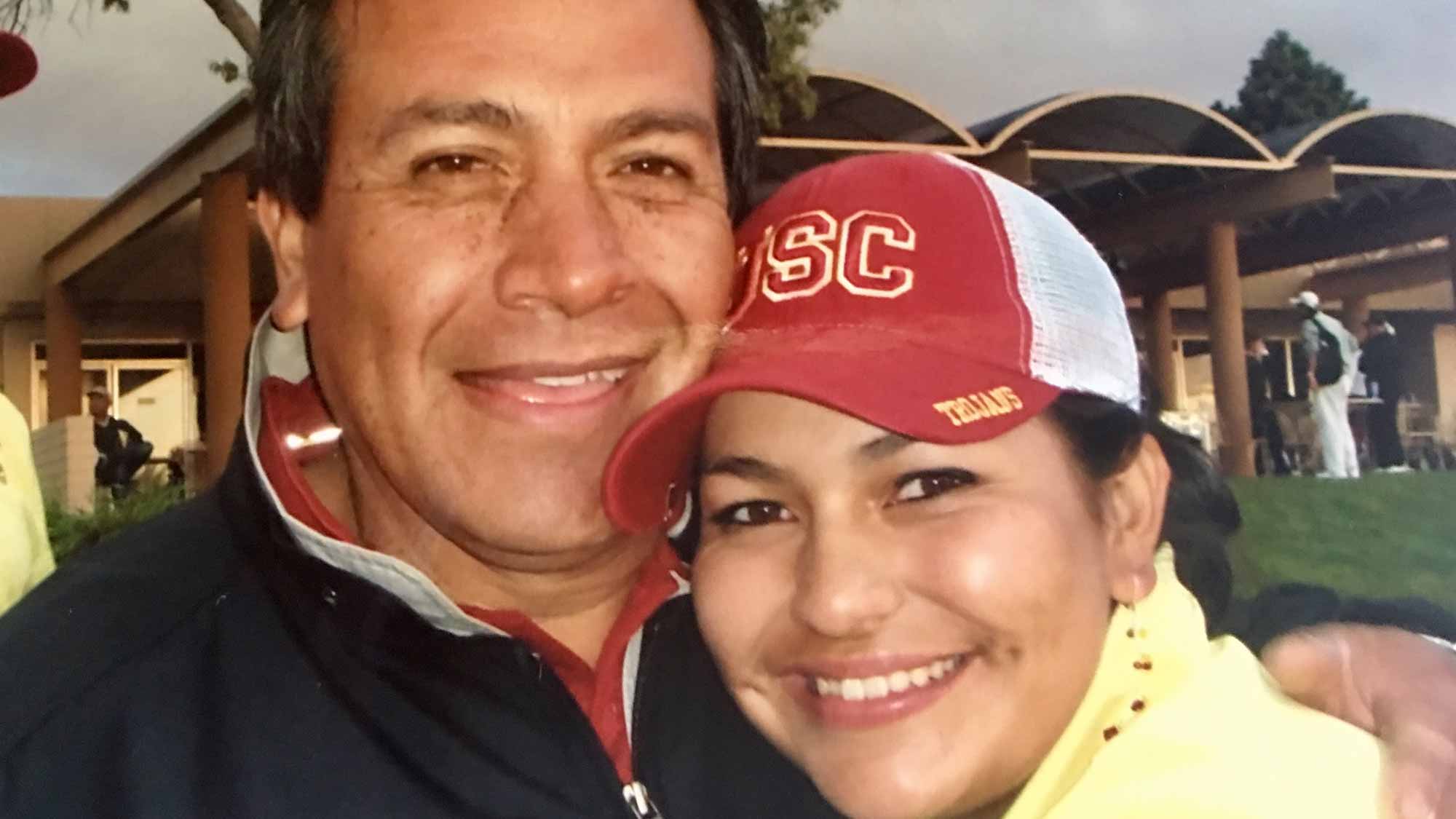 Did you play other sports or have other hobbies besides golf growing up?
(Lizette): I played many different sports but my favorite sport growing up was basketball. I'm a huge Laker fan and I played up until I was a sophomore in high school.
As we all know, golf is hard. I'm sure that throughout your career you have had to make difficult and frustrating swing changes. How did you handle the frustration and what propelled you to keep with it?
(Lizette): I've learned throughout the course of my career that you can't make progress unless you're uncomfortable. Golf is a sport of repetitions, of teaching your body different tactics in order to perform better. If I'm working on something with my coach and I say "this feels weird" it typically means we're onto something positive. Frustration is always going to be part of the process so communication is important especially when I'm frustrated and knowing when and who to talk to about is key. My swing coach of 10 years is "on call" 24/7 in case I need reassurance or a reminder while on the road.
How do you handle being apart from your family for long periods of time while you are traveling on tour?
(Lizette): When I first started it was very difficult because I come from a very close Latino family, but my father taught me in order to be great you have to be willing to sacrifice. My parents will sometimes take turns traveling with me. I talk to my siblings, nephews and niece as much as I can via FaceTime. Tour life can be lonely sometimes but I know my family is pulling for me and cheering me on every week.
Aside from representing our country, what was the biggest thrill in playing for the Solheim Cup Team?
(Lizette): Other than playing on the biggest stage of women's golf, the biggest thrill is putting up a "red point" on the board for Team USA. You go through so many emotions during the course of every match with your partner, that when you win a hole or a match, all the blood, sweat and tears that you've gone through the last two years to make the team was all worth it.