YOC Alumni
YOC Alumni Story - Angie Yang
May 12, 2023 / by Shelley Cain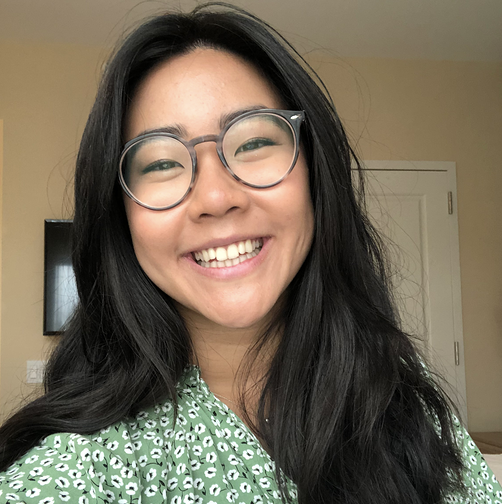 Sports had always been an important part of Angie Yang's family, "going on hikes, going swimming, just being active was always part of my upbringing." After moving to the Bay Area from Hong Kong around second grade, golf quickly became part of the Yang family dynamic for her older sister, her twin brother and Angie herself. "We joined Youth on Course when I was in middle school after we moved to Menlo Park and I was reintroduced to golf from a family friend at the time." Angie, her siblings and a few other family friends, would load up the car and head to Shoreline Golf Course for a day of golf.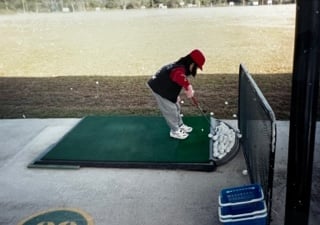 "We would drive to the golf course and meet our coach and I just remember how fun he made it, there were toys and games and it was such an important memory." As great as their time was at Shoreline, Angie and her family were always excited and looked forward to the announcement of new courses that began to join across the bay area. "Back in the day they had these sign-in sheets and I remember it being so exciting to go to a new course and going up to the sign-in and seeing who had been there that day or even earlier that week." As Angie continued to golf and build a community she joined her high school golf team to stay connected with her new community and later found her way on the golf team at UC Santa Cruz where she competed for four years as a Banana Slug.
"I thought I would maybe join the club but then I just went for it and emailed the coach and asked if they had any more spots and it happened to be before the boot camp and just like that, there went another four years!" The friends and community that Angie was able to build while at UCSC are still some of her closest friends. "What Youth on Course has really provided me has continued to be these pockets of friends and communities that I am truly thankful for."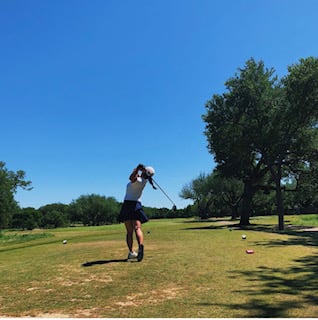 While studying and competing at UC Santa Cruz Angie began her journey in the corporate world with an internship at 18birdies, an app scoring service that Angie interned for after her freshman year. "I had a recruiter reach out to me and they were looking for a collegiate golfer in the area that had an interest in events and marketing as a future career. It wasn't a job I was applying for but I had a lot of things on my LinkedIn that were attractive to them and I went for it." It paid off for Angie, as in the summer following she was able to land a position at EA Sports. "I had experience and applied, got lucky and was fortunate enough to have three different internships with EA. I was able to land on a team called Social Impact which is the team I am part of now." Angie is the first to admit that this role was not one she was expecting to take and one that she didn't know much about, but is so thankful that she took this risk and this step to help her grow personally and professionally.
As her time with EA has continued, Angie has realized the role that collaboration and teamwork have played in her career and she owes a lot of it to playing sports and being involved in so much at such a young age. "A lot of what I have and what I am doing, I owe to playing when I was a kid, being part of something, not being afraid to try new things,it is such an important part of growing." As she continues her journey as a key member of the Social Impact team at EA Sports, she is also very quick to offer her best advice to younger members and the next generation, "nothing is set in stone, mistakes are opportunities for new adventure and enjoy what you are doing, your school work will always be there, work will always be there, don't let the mistakes overwhelm you, learn from them, always."